Clinical Training Sites
The program is based at Brigham and Women's Hospital, with complementary experiences at West Roxbury VA hospital, Faulkner Hospital and Spaulding Hospital for Continuing Medical Care Cambridge. These institutions have varied patient populations that allow exposure to a wide variety of pulmonary and critical care problems, and BWH-based faculty provide one-on-one teaching to fellows at each of these sites. Each hospital has a unique character and attracts referrals for treatment and evaluation of a broad spectrum of disease processes. Each of the hospitals has an active pulmonary and critical care medicine service, and each hospital is engaged in teaching of Harvard Medical School students and affiliated house officers. All of the participating hospitals sponsor weekly multidisciplinary conferences in which clinical problems are reviewed, and research topics are discussed. There are program-wide evening conferences where clinical fellows present their most interesting cases for discussion and a fellow or faculty member presents a research topic.

Brigham and Women's Hospital:
BWH is a 720 bed adult general medical and surgical facility and is a tertiary and quaternary referral center. In addition to a 250 bed medical service that includes a large cardiology and pulmonary vascular service, there are active programs in general, thoracic and cardiac surgery as well as lung, kidney, heart and bone marrow transplantation and advanced neurological and neurosurgical care. The twenty-bed medical ICU is under the direction of the Pulmonary and Critical Care Division. As a partner of Dana Farber Cancer Institute, there is frequent collaboration with oncology services as well as consultation on a variety of pulmonary complications of malignancy. Members of the division provide leadership in the very active lung transplantation program. The surgical and neurological ICUs offer the opportunity to care for general surgical patients as well as burn, trauma, thoracic, neurology, and neurosurgical patients. The fellows play an active role in caring for patients with BWH house officers and Harvard Medical School students for whom the fellows also serve as respected teachers.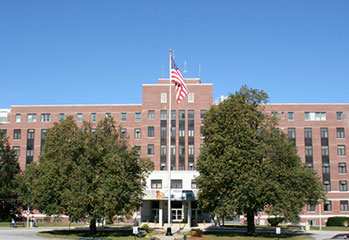 West Roxbury Division of Boston VA Healthcare:
The West Roxbury VA Hospital (WRVA) is part of the VA Boston Healthcare System, which is one of the largest consolidated healthcare facilities in the region and is also one of the largest VA research centers. WRVA hospital is a regional referral center and serves as a key teaching facility for Harvard Medical School, Boston University (BU) Medical School, Brigham and Women's Hospital, and Boston University Medical Center. BWH PCCM Fellows work closely with BU-affiliated fellows and faculty and have the opportunity to gain exposure to a large population of patients with COPD, lung cancer, pulmonary fibrosis and to gain independence in taking care of critically ill patients within the dedicated 8-bed medical ICU. There is also a large population of patients with ischemic heart disease, and fellows will have unique opportunities to gain exposure to echocardiography, exercise testing, and cardiac catheterization.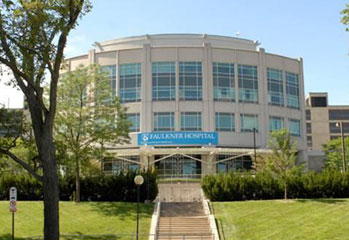 Brigham and Women's Faulkner Hospital:
The Faulkner Hospital is a 150-bed community hospital, located 3 miles from BWH, is affiliated with BWH and provides comprehensive medical and surgical care. This academic community hospital has a medical/surgical/cardiology ICU, a pulmonary consult service, a bronchoscopy suite, a pulmonary rehabilitation program, and BWH based pulmonary faculty (including the Chair of the Department of Medicine at Faulkner Hospital, Dr. Scott Schissel) who round with and teach fellows one-on-one. The Faulkner Hospital provides a unique venue for fellows to see a broad range of community-based presentations of disease and to gain the experience of caring for patients in an academic community-based setting.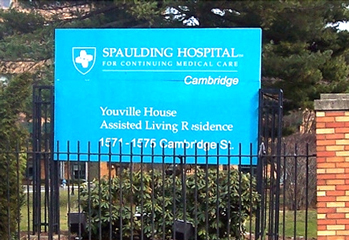 Spaulding Hospital for Continuing Medical Care Cambridge:
Spaulding Hospital for Continuing Medical Care Cambridge is a 180-bed long-term acute care facility located on a 7-acre campus in Cambridge, MA. For more than 25 years, Spaulding Hospital for Continuing Medical Care Cambridge has helped free patients from ventilator dependence, with some of the best outcomes in the nation. The rates of weaning and discharge are consistently high and the infection rates (including Ventilator Acquired Pneumonia) are low when compared with similar programs throughout the country. BWH Pulmonary fellows have the opportunity to work with BWH PCCM Division faculty on site to learn the science and the art of caring for patients liberating from mechanical ventilation. A multidisciplinary approach with the outstanding Spaulding professionals, all of them highly trained in ventilator rehabilitation and deeply committed to helping their patients succeed, make for a wonderful and enriching training environment. In addition to ventilator management, the BWH PCCM fellows provide consultative services for rehabilitation patients on other services at the hospital.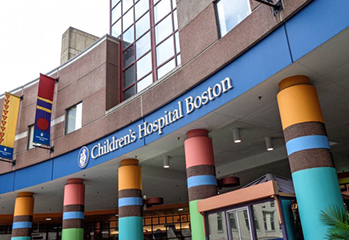 Boston Children's Hospital:
The Division of Pulmonary and Respiratory Diseases at Boston Children's Hospital provides care for infants, children and young adults with chronic and acute respiratory disorders. As one of the largest pediatric pulmonary services in the country, the Division cares for more than 12,000 patients each year and performs more than 400 surgical procedures annually. BWH PCCM fellows have an opportunity to work with colleagues in the Pediatric Pulmonary Division to learn about the care of patients with Cystic Fibrosis. The Cystic Fibrosis Center at Boston Children's Hospital is a Level III Center accredited and supported by the Cystic Fibrosis Foundation. As a member of the Therapeutics Development Network of the CF Foundation, the Cystic Fibrosis Center provides not only comprehensive pediatric and adult clinical care, but also offers unique clinical research opportunities. BWH PCCM fellows also have the extraordinary opportunity to learn more about pulmonary vascular disease by spending time with the Boston Adult Congenital Heart (BACH) and Pulmonary Hypertension Services at Boston Children's Hospital. The BACH service provides a full range of inpatient and outpatient clinical services to adults with congenital heart disease and adults with pulmonary hypertension. Boston Children's Hospital has been home to some of the most innovative medical and social advances for adults with congenital heart diseases.